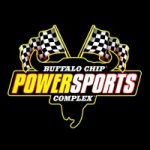 Listen to Mike in The Afternoon for your chance to win tickets to this event!
Live at The Buffalo Chip Power Sports Complex- Lane Silencers Presents the Buffalo Chip 100.
Saturday June Twenty Third. Off Road Racing Returns with Wild West Racing Series.
Come See the High-Flying Side by Side Racing Action Where Drivers Navigate a Four Mile Course.
Racing Begins at 9 Am Saturday, Gates Open at 8.
Ten Dollars Per Person and Kids Under Ten Are Free.