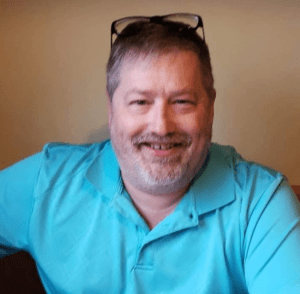 Mike in the Afternoon
Hey it's Mike from Hits 102-7.
My full name is Mike Swafford just so you'll know who they're talking about if you're listening to a police scanner late at night. I'll always make you feel better about your life when you hear the things I get myself into. I am an open book much to the dismay of my family. Yes I share everything. Including when I got married in Vegas and we streamed the wedding online. I didn't however stream the divorce online four years later. I did however share all the fun details of my heart attack.
I grew up just outside of Kansas City and started in radio when I was 15 years old in high school.  I worked at stations in Kansas City on the air and then moved on to become a General Manager at stations in Central Missouri followed by stations at Lake of The Ozarks and Truman Lake in Missouri.
A head hunter contacted me and I ended up coming to Rapid City, South Dakota.  First as the General Sales Manager for Haugo Broadcasting at KSKY and then the stations they purchased KICK and KTOQ.
The one time I stepped away from radio was to be a manager at the Sears store in Rapid City while I was sitting out a non-compete.
I got back into radio when I was asked to be a part of putting Q 92-3 on the air and do the morning show.  It was Mike and Kim on the Q Morning Crew.  I stayed there until I went to Hits 102-7 to put it on the air in 2008 for Connoisseur Media.  I did the morning show and was the General Manager of the station for Connoisseur Media and made several trips to New York for some awesome managers meetings.  I continued in those positions when the streaming service Pandora bought the station and enjoyed some great trips to Oakland and San Francisco for leadership meetings there.   The friends I made there are still some of my best friends today
When Haugo bought Hits from Pandora two years ago I returned to the company that brought me here when I first moved to South Dakota and I moved into the afternoon show so I could start sleeping in.
My cancer journey began a couple of years ago when I started having unexplained bruising, weight loss, and other symptoms that had all the signs of leukemia.  In the process of going to doctors they noticed my PSA was high for my prostate.  I told my wife and the doctors that between leukemia and prostate cancer that I wanted to hope for the prostate cancer.  Lucky me!  They have never been able to explain the leukemia symptoms as they started to go away but as they focused on the prostate it turned out to be more than they thought.  That's how it went at every step of the way.  They didn't expect me to have prostate cancer locally and so they didn't take as many samples when they did the biopsy.  It didn't seem like it was a big deal until I started getting tests done at Mayo that weren't done here and found that not only could I not ignore the cancer and see if it would spread, I needed to get it out right away.  Then after they took it out not only was it a bigger deal than they thought locally but the cancer was 70% of my prostate and my prostate was small and not only was it 70% of my prostate but it had indeed gone beyond the prostate so removing my prostate did not end my journey.  I now have to go back to Mayo and work with their radiology team to set a plan moving forward.  The next step was more tests to see if removing the prostate slowed the growth of the cancer. I just got the results at the first part of October of 2019 and the cancer has slowed but I have to continue healing and improve before I can start radiation which looks like will happen in 2021.
Over the years I have enjoyed being a part of some great organizations that have helped a lot of people here in the Black Hills.  It's amazing the giving that the community has done and the awesome people who make it possible have been some of the nicest people I've ever dealt with.  I've met the people who work with Make A Wish, cancer organizations, YFS, Big Brothers and Big Sisters, Lifescape, Ups of Downs, Black Hills Works, and many others are the ones I respect.  The kids and adults they work with who deal with their disabilities are the real heroes of this area and their smiles and positive attitudes are what I admire.  It's what makes me feel unworthy of getting help because I've seen the ones who truly need help.
Brooke and Jeffrey are on in the mornings so I can sleep in so you'll find me in the afternoons between 3 and 7.  I've enjoyed the transition from Mike in the Morning to Mike in the Afternoon and the awesome listeners and co-workers I get to hang out with.