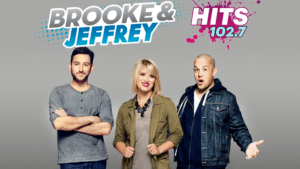 Brooke & Jeffrey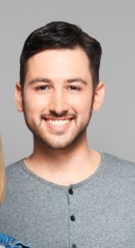 Jeffrey Dubow, also known as "Young Jeffrey", is best known for his parody songs ("Song of the Week") which he performs LIVE on the show every Friday morning. He's written and sung over 300 songs to date which have garnered millions of viral views and even coverage on CNN International News. Originally from LA, radio is in Jeffrey's blood – his mother was a producer and song writer for LA's infamous Dr. Demento Show. Jeffrey moved to Seattle to attend The University of Washington and couldn't resist continuing his family's radio legacy. For 10 years, Jeffrey has brought energy and sarcasm to the Seattle airwaves, but is still anxiously awaiting a call from Capitol Records to finally sign him to a Multi-Million Dollar Record Deal. Follow Jeffrey on Twitter and Instagram.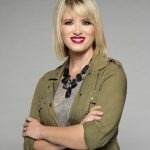 A self-described small-town girl living the big city dream, Brooke Fox has worked in morning radio for the past 14 years. Outside the radio studio, Brooke was a host on FOX TV's "Dish Nation," a nationally syndicated entertainment news program, for three seasons and hosted an ongoing segment on KING 5's New Day for over four years. She was voted by Evening Magazine as one of the "Top 25 Most Beautiful People in the Northwest," and serves as a spokesperson for the American Heart Association and the Komen Foundation, the latter of which presented her with the Outstanding Media Partner Award in 2014. Follow Brooke on Twitter and Instagram.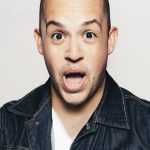 A Tacoma native, Jose Bolanos grew up in the restaurant industry, but decided to try stand-up comedy at the age of 23. Soon after, he auditioned for a local radio show in Seattle and the rest is history. As a key member of the team, Jose entertains the audience with his arsenal of impressions and hilarious characters. Known for his crazy stunts and high energy, listeners also count on Jose for his infectious laugh. As a standup comedian, Jose has been featured on several TV Networks, including FOX, USA Network, NBC, and others. Known for sharing stories about his life, as well as myriad impressions and accents, he's been dubbed "Best Comedian in Western Washington." He continues to tour and headline comedy clubs and theaters nationwide, making people smile and laugh all over the country. Follow Jose on Instagram and Twitter.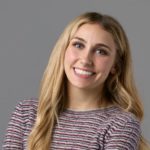 Alexis Fuller is the newest addition to Brooke & Jeffrey in the Morning!While she was originally hired to be a Social Media Coordinator for the show, her bubbly personality and self-deprecating humor won over the entire teamand they knew immediately she had a bright future as an on-air talent!Representing the Gen Z'ers, she's a recent Boise State University grad who still relies on her parents to cover her cell phone bill. As a collegiate track & cross country athlete, shehas a passion for running, but now likes to hobby jog wherever the greatest concentration of hot men in the city happens to be. She spends as much time as possible reminding everyone that she is the youngest member of the show. Her dating life is often atopic of discussion…because it's well, how do we put this… fascinating. You can find her on the weekends either working her other job as a barista or out drinking with her roomie. If you are reading this and happen to have a yacht or access to a rooftop pool, please feel free to DM her on Instagram immediately.